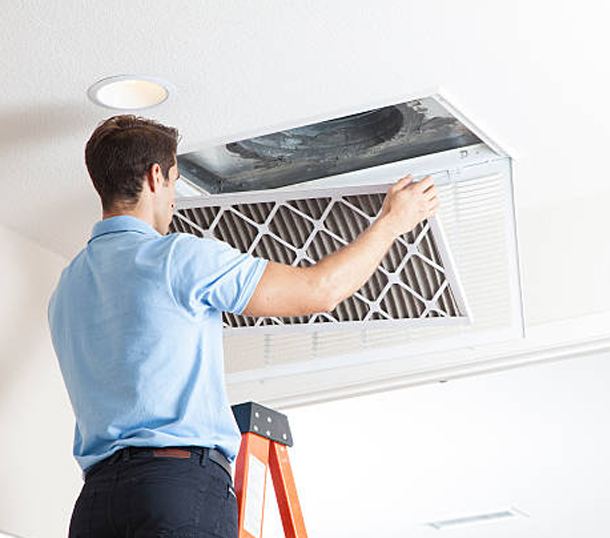 J & B Air Duct Cleaning Services
Cleaning and Restoration Services You Can Trust!
The air quality of your surroundings can rely drastically on the overall integrity of your air circulation and air duct systems. Your home or business can quickly accumulate dust and dirt from everyday life. Pets, smokers, and sustained water contamination can all contribute to build-up in your air duct systems. The worse the build-up of these particles and contamination is in your air ducts, the more allergies can affect individuals on your property. 
J & B Cleaning can help keep you, your family, your employees, and your customers healthy and breathing the freshest air with 24/7 air duct cleaning services. We are based in Nassau and Suffolk counties in New York. Our services offer accredited technicians, speedy response times, and excellent customer service when working with residential and commercial clients. Learn the J & B Cleaning difference for yourself today!
Why You Need Your Air Ducts Cleaned
When your air ducts go without proper cleaning, allergens build up over time. There are numerous health risks associated with allergens circulating throughout the air. Health concerns can range from minor irritations to significant health problems. In worst-case scenarios, death could even occur. Breathing problems such as asthma and shortness of breath might occur. Individuals with pre-existing conditions, pregnant women, children, and elderly individuals can be more susceptible to harmful particles in the air. 
Overall, air quality can deteriorate quickly in buildings with poor air circulation systems and dirty air ducts. Furthermore, bacteria, mold spores, and viruses could all be lurking in the air you breathe, making you more likely to get ill. 
There are other reasons to prioritize a healthy air duct system. As air contaminants build up in your air ducts, it becomes more difficult for your HVAC system to operate correctly. More energy is required to keep your property warm or cool. Investing in regular air duct cleaning services has been proven to help lower your energy bills. J & B's comprehensive air duct cleaning services help your HVAC system run smoothly. We help you save money and stress when your energy bills arrive.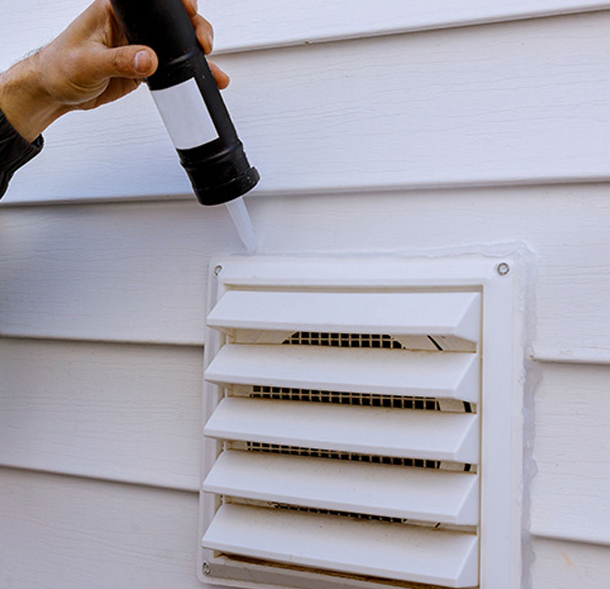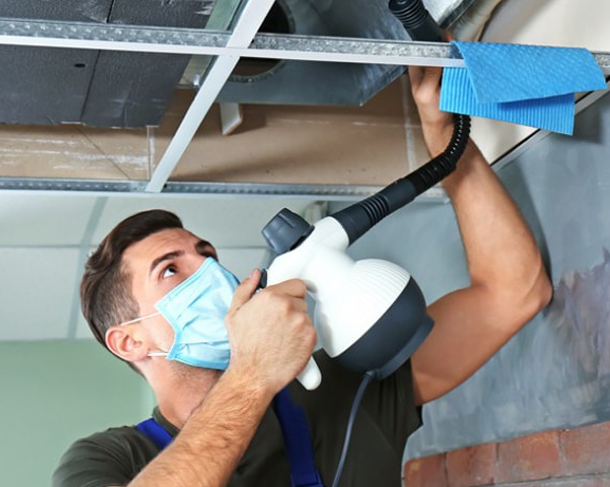 Additionally, a dirty HVAC system can contribute to bad smells. Musty odors, pet smells, and lingering food residue could already be present on your property. All it takes is a faulty air duct system to move these smells from room to room. Smells and odors accumulating in your home or office can quickly circulate throughout the building.
Other Issues with Dirty HVAC Systems
Mold growth is one of the biggest concerns with a dirty HVAC system. Mold growths can also be potentially hazardous to your health. Spores can be both toxicogenic and pathogenic. These dangerous mold growths can lead to breathing and lung problems and heart conditions. Paralysis and death can occur in severe cases. In addition, poorly functioning air ducts allow moisture to spread throughout your home. This can perpetuate the possibility of mold developing. 
Insect invasions can also result from dirty HVAC systems, leaving you with a bigger problem than just unwanted odors. The reality is, insects might be making their homes and laying eggs in your air ducts. Reduce the chances of pests invading your home with J & B today. 
Professional Air Duct Cleaning Services with J & B Cleaning
J & B offers comprehensive air duct cleaning services you can count on for an affordable price. After speaking with you in a quick initial meeting, we will create the best action plan for your property's air duct cleaning procedure. We always conduct a thorough multi-step process. After an initial inspection, we begin washing your air ducts, replacing air filters, and drying any areas with excess moisture. 
Next, we will bring in our trained, accredited, insured technicians to clean your air ducts immediately. We use only the safest products not to contaminate the air you breathe with harmful chemicals or pollutants. After cleaning your air ducts, your home or office settings will be fresh, clean, and 100% safe to operate. 
Air Duct Cleaning Services Backed by Certifications
It is crucial to maintain healthy air duct systems. Therefore, J & B takes our air duct cleaning services very seriously, providing only the best service across New York. We also have the proper certifications and highly-esteemed memberships to back up every service we offer at J & B. Don't just take our word for it. 
Our certifications and highly-esteemed memberships include:
The Institute of Cleaning and Restoration Certification (IICRC) 
Bactibarrier authorized applicator
Advanced Clean Driving Innovation (ISSA)
Global Biorisk Advisory Council (GBAC) 
Mold Inspection, Consulting, and Remediation Organization (MICRO) 
Indoor Air Quality Association membership
Better Business Bureau (BBB) accredited
Contact Us for Fast Air Duct Cleaning Services
Welcome to J & B, where we are ready to help you 24/7 with all of your air duct cleaning needs. Currently, we are based in Nassau and Suffolk counties in New York, but our areas of service stretch from Manhattan to Montauk. We are entirely family-owned and operated. 
Since 1980, we have established a reputation for the best customer service. At J & B, you get more than just a clean air duct system. We pride ourselves on giving you knowledgeable help, tips for a clean home, friendly customer service, fast response times, and so much more at J & B. Contact us for more information about our services. 
Phone: 631-698-4913
Toll-Free: 888-666-1496
Fax: 631-732-4053
Email: info@jandbcleaning.com