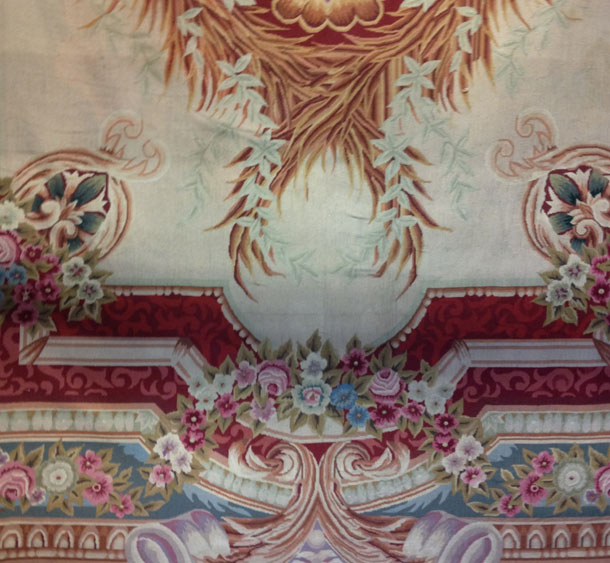 J & B Rug Cleaning Services
Cleaning and Restoration Services You Can Trust!
Area rugs and smaller household carpetings are all integral parts of making a house feel like a home. Business owners can also benefit from the right carpeting at their site. However, area rugs can be difficult to properly clean on your own. Without the right tools, rugs can quickly become frayed, discolored, or even ruined. 
In addition, rug fibers can contain numerous contaminants, allergens, and harmful particles. Professional rug cleaning will help eliminate pollutants and debris from both large and small rugs. Pet dander, dirt particles, dust, grass, and even small insects are all lurking in your rugs. They are waiting to be removed by a rug cleaning professional. 
J & B Cleaning offers comprehensive rug cleaning services for both residential and commercial settings. We can tackle rugs of all shapes, sizes, and colors. Our process leaves your rugs looking fresh on the surface and sanitizes them as well. Our service areas range from Manhattan to Montauk, centralized around Nassau and Suffolk counties in New York. 
Professional Rug Cleaning from
One of the significant issues with rugs is how vulnerable they can be to outside elements. They are often used in high-traffic areas. Near doorways and exits, rugs can quickly accumulate particles from outdoors. Outdoor particles that might easily become embedded in your rugs include grass, dirt, gravel, sand, leaves, pet dander, as well as road salt in the wintertime. 
All of these substances can quickly wear away at your rugs. As a result, they become discolored and shabby from chemical interactions. Even the sun can bleach the appearance of your rugs fast. To prolong the life of your rugs, good rug care is only part of what you can do. As a home or business owner, regular vacuuming can help prolong the life of your rugs. However, vacuuming only goes so far, because it cannot fully reach deep into rug fibers to remove particles and contaminants.
The other half of healthy rugs come from regular rug cleaning services. At J & B Cleaning, we can deep clean, sanitize, and prolong the life of your rugs!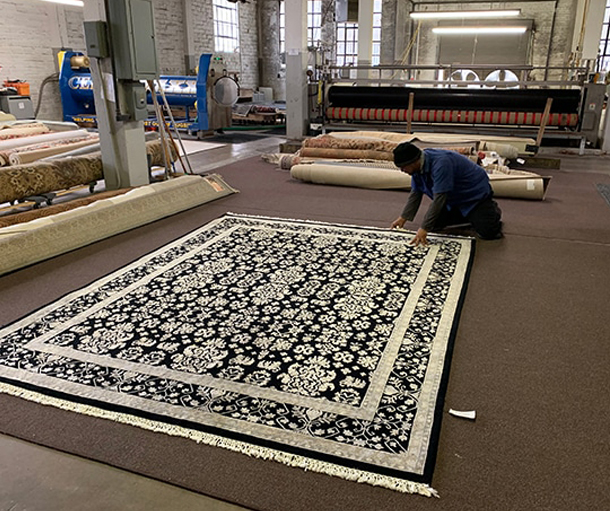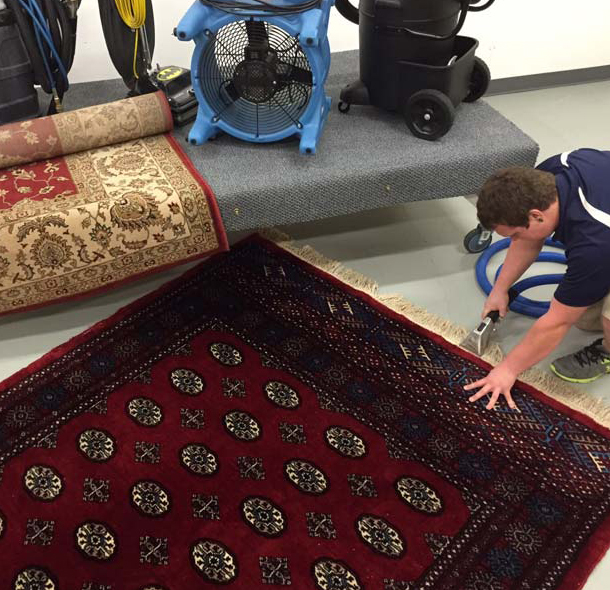 Comprehensive Rug Cleaning with J & B
At J & B, we offer comprehensive residential and commercial rug cleaning services. We will first meet with you to discuss your property's rug cleaning needs. If your rugs sustained recent damage such as smoke, fire, or water damage, we can work with your insurance adjuster to help expedite your claims process. 
Next, we bring in our trained and highly-rated technicians to begin cleaning your rugs efficiently. Our multi-step process ensures your rugs are always cleaned the right way.
First, we remove any dry soil or particles. Then we begin cleaning the rug with gentle surface cleaning and complete immersion techniques. We use specialized and safe rug shampoos to remove deeply-embedded dirt from fibers. We proceed with a detailed rinse cycle. Then we use an extraction machine to remove moisture and other remaining particles. Finally, we completely dry out your rug(s) so that they don't smell musty. Before returning your rugs to you, we fully inspect them to ensure they are up to our high-quality standards. 
Our professionals use specialized products to remove stains and restore life to your area rugs. We even offer 24/7 emergency services so that you can count on us anytime! The entire process is streamlined to clean your rugs fast and give you the peace of mind you deserve at your office or home.
Health and Wellness With Rug Cleaning Services
Your health and wellness could be significantly affected by how clean your rugs are. Allergens hide out in carpet and rug fibers. As these allergens accumulate, circulate in the air, and contribute to poor overall air quality, individuals can develop breathing issues, headaches, and dizzy spells. While vacuuming can remove some of these, others can be so deeply embedded that only rug cleaning services can make them allergen-free. 
Individuals with pre-existing breathing or medical conditions of any kind might be more susceptible to poor air quality due to dirty rugs. Pregnant women, children, and elderly individuals might also be at higher risk. Young children spend a lot of time crawling across flooring that could be potentially dangerous to their health. 
That's why J & B is here to help with comprehensive rug cleaning services. Our trained and fully insured technicians only use safe products for your rugs to prolong their life and avoid discoloring. With our rug cleaning service, your entire family or business office will be breathing fresher, cleaner air in no time.  
Rug Cleaning Services Backed by Certifications
At J & B, we want to provide our clients with services that speak for themselves. Every service we offer at J & B is backed by numerous certifications that prove we put our clients' needs first. 
Our certifications and highly-esteemed memberships include:
The Institute of Cleaning and Restoration Certification (IICRC) 
Bactibarrier authorized applicator
Advanced Clean Driving Innovation (ISSA)
Global Biorisk Advisory Council (GBAC) 
Mold Inspection, Consulting, and Remediation Organization (MICRO) 
Indoor Air Quality Association membership
Better Business Bureau (BBB) accredited
Learn More about J & B Rug Cleaning Services
J & B is ready to help you with your rug cleaning needs today. We are based in Nassau and Suffolk counties in New York; our areas of service stretch from Manhattan to Montauk. We are entirely family-owned, with 40 years of experience under our belts. 
At J & B Cleaning, customer service is always at the heart of what we do. Therefore, when you invest in our rug cleaning services, you get more than just a clean carpet. At J & B, you also get friendly service, knowledgeable staff, and helpful tips for keeping your home safe every day for an affordable price. Contact us for more information about our services. 
Phone: 631-698-4913
Toll-Free: 888-666-1496
Fax: 631-732-4053
Email: info@jandbcleaning.com