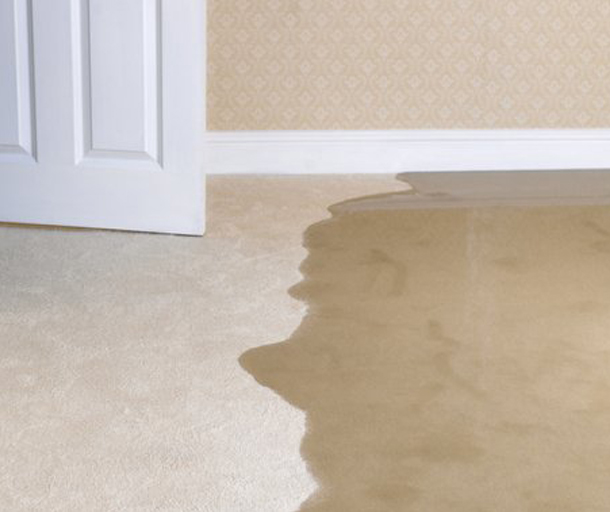 J & B Basement Water Removal Services
Cleaning and Restoration Services You Can Trust!
Water damage can happen to anybody at any time, leaving its victims with extensive amounts of property damage. Basements are one of the most common parts of the home to accumulate excess water. When your basement suffers water damage, it is best to act fast. Basement flooding can lead to further problems, including ruined flooring, sub-flooring, structural damage, and unwanted odors. One of the worst possibilities is the development of dangerous mold. 
However, water damage in your basement can be solved efficiently and effectively with J & B Cleaning experts. Learn what fast, accredited, and fully insured water basement removal technicians can do for you today! We offer comprehensive basement water removal services for properties from Manhattan to Montauk, centralized around Nassau and Suffolk counties in New York.
If your basement has recently flooded or sustained significant water damage of any type, don't panic. J & B Cleaning is here to help with efficient water basement removal and extraction services you can count on. We even offer 24/7 emergency services because disasters can strike at any moment. In addition, we never leave you to handle your insurance claims alone. We work one-on-one with your insurance provider and adjuster to tackle your insurance claims fast. 
Why Basements Accumulate Excess Water
Like any area of your home, basements can accumulate excess water under certain circumstances. Basements are usually one of the most susceptible areas for water damage, flooding, and excessive water accumulation. Why is this?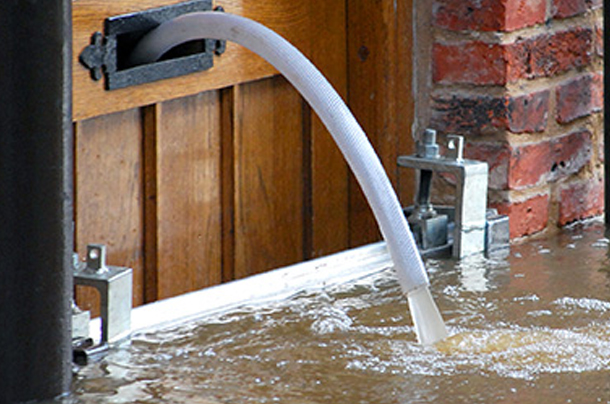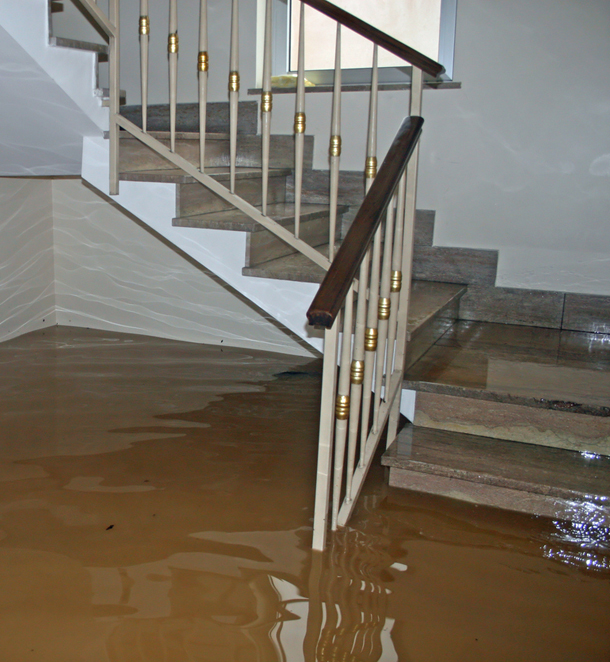 The answer is simple. Basements are the lowest levels in your home, closer to the ground than any other location. It is the first place of contact with excess water that begins to seep through the soil. With heavy rain, stormy weather, or localized flooding, your basement can come under attack. Older homes are especially susceptible. However, no one is immune to potential basement flooding. Under the right conditions, any home's basement can suffer severe flooding or accumulation of excess water.
Common Causes and Types of Water Damage
There are many contributing factors and potential causes of water damage in your basement. Issues might differ depending on the location and age of your home, whether your basement is finished or not, and current weather patterns. A few common causes of basement water damage include:
Improper basement sealing

Burst water pipes

Basement needs waterproofing

Sump pump failure or lack of sump pump

Groundwater seepage

Blocked or inappropriate basement drainage systems

Extreme weather conditions and flooding

Sewage backup

Improper plumbing systems

Leak in the basement
In some cases, there can be multiple issues contributing to excess water accumulation in your basement. Only a trained basement water removal team can thoroughly detect the causes of water damage. At J & B Cleaning, our fully licensed technicians act fast to determine the cause of water damage in your basement and create the best plan of action to restore your home the right way. 
Problems with Basement Water Damage
Basement water damage can cause several issues for your health and safety. Additional damages can cost you even more money in repairs and replacements. 
When your basement is contaminated from excess water seeping in, it can become vulnerable to harmful microscopic bacteria and viruses. For this reason, never wade into standing water, and wash your hands thoroughly whenever you come into contact with the water. 
Dangerous mold growths are another common outcome of basement water accumulation. Often mold will grow after an extended period of exposure to excess water. Mold spores can be either pathogenic or toxigenic, causing a wide range of health risks that include:
Asthma

Trouble breathing

Shortness of breath

Heart problems

Lung problems

Lightheadedness

Nausea

Cancer growths
Therefore, if you suspect mold is developing in your basement, call J & B Cleaning. We can tackle your basement water removal and mold issues simultaneously. 
Our Basement Water Extraction & Removal Services
At J & B Cleaning, we help you obtain the peace of mind you deserve in your home with our basement water removal services. Our process is streamlined and proven, with over 40 years of experience under our belts to back us up. When you call us, we'll begin our detailed inspection of your home to assess the damage, create a plan of action, and work with your insurance adjuster. 
Next, our specialized technicians will begin the water extraction process. We only implement the latest water removal techniques and equipment to dry out your basement completely. In addition, we will work with you to establish which items in your home need to be replaced and how to remodel any significantly damaged areas quickly. Finally, we will leave your home thoroughly sanitized and remove any risk of contamination.
You can count on our basement water removal services at J & B Cleaning, where we always strive for the highest level of customer service. We even offer a 100% satisfaction guarantee, so we know every client is happy with their results. Furthermore, we aim to make your water damage restoration process affordable, efficient, and hassle-free.
Basement Water Removal Services Backed by Certifications
At J & B, we want to provide our clients with service that speaks for itself. However, we also take great pride in our numerous industry-leading certifications. 
Our certifications and highly-esteemed memberships include:
The Institute of Cleaning and Restoration Certification (IICRC) 
Advanced Clean Driving Innovation (ISSA)
Global Biorisk Advisory Council (GBAC) 
Bacti Barrier authorized applicator.
Mold Inspection, Consulting, and Remediation Organization (MICRO) 
Indoor Air Quality Association membership
Better Business Bureau(BBB) accredited
J & B is ready to help you with your basement water removal needs today. We are based in Nassau and Suffolk counties in New York. Since J & B is entirely family-owned and operated, we understand the importance of solid relationships with our clients. Contact us more for information about our services. 
Phone: 631-698-4913
Toll-Free: 888-666-1496
Fax: 631-732-4053
Email: info@jandbcleaning.com