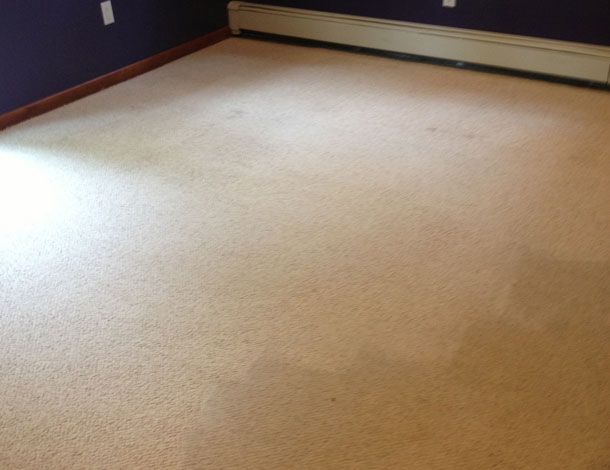 J & B Carpet Cleaning Services
Cleaning and Restoration Services You Can Trust!
We all love our carpeting, but carpets can hold contaminants and allergens deep within their fibers. Pet dander, dirt particles, dust, grass, and even small insects are all lurking in your carpeting. In fact, dirty carpets can affect your overall health and well-being with continued exposure. Professional carpet cleaning will help eliminate contaminants and debris from your carpets. 
J & B Cleaning offers comprehensive carpet cleaning services for both residential and commercial settings. We not only leave your carpets looking bright and clean on the surface, but we'll also deeply remove particles and thoroughly sanitize the carpeting. We can handle carpets of all types. Our service areas range from Manhattan to Montauk, centralized around Nassau and Suffolk counties in New York. 
Professional Carpet Cleaning from
One of the significant issues with carpet is how vulnerable it can be to outside elements. Carpeting can not only become discolored over time with exposure to sunlight, but it can also become quickly worn-down in high-traffic areas. Also, dirt and other particles can become ingrained into the fibers of your carpeting every day. Different fiber lengths, colors of carpeting, and carpet materials can have varied longevity. 
As a home or business owner, regular vacuuming can help prolong your carpet's lifespan. However, vacuuming only goes so deep into carpet fibers. Sometimes, vacuuming can even push dirt and other particles deeper into those fibers. As a result, your carpeting appears clean but is, in fact, still dirty. You need a professional carpet cleaning session from J & B Cleaning. We can deep clean, sanitize, and prolong the life of your carpeting.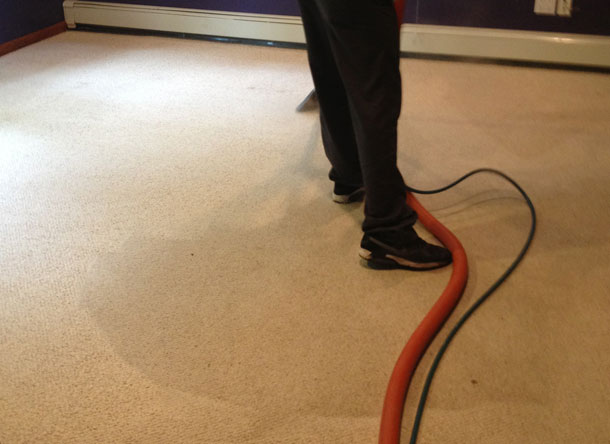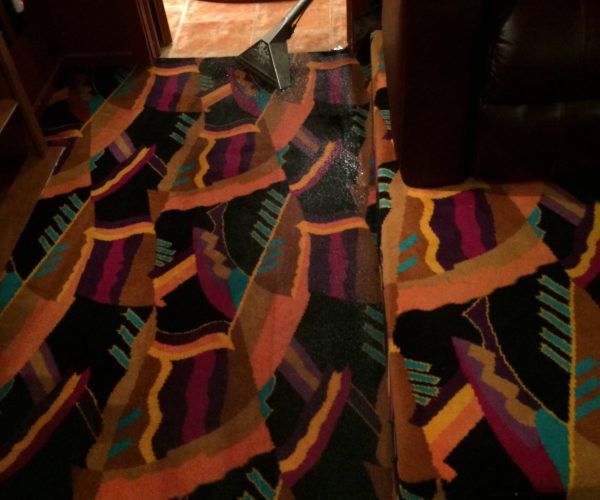 Health and Wellness With Clean Carpets
Keeping your carpets clean is also crucial for your health and wellness. Most people don't realize that millions of allergens hide out in carpet fibers. Vacuuming can't extract all of these allergens. Allergens can accumulate, circulate in the air, and contribute to poor overall air quality. Breathing issues, headaches, and dizziness might all occur. 
Individuals with pre-existing breathing or medical conditions of any kind might be more susceptible to bad air quality. Pregnant women, children, and elderly individuals might also be at higher risk. Young children spend a lot of time crawling across the carpet that could be potentially dangerous to their health. Pets also may be affected by dirty carpet fibers. 
For all these reasons, J & B Cleaning is here to help with comprehensive carpet cleaning services. Our trained and fully insured technicians only use safe products that prolong your carpet's life. They help your carpets stay bright and avoid discoloring or fading. With our carpet cleaning service, your entire family or business office will be breathing fresher, cleaner air in no time.  
Comprehensive Carpet Cleaning
Our comprehensive carpet cleaning services at J & B Cleaning ensure you receive the best service in New York. After we meet with you for an initial inspection and consultation of your property's carpet, we'll create a customized plan of action. If your carpets need cleaning due to recent property damage, we can even work with your insurance adjuster throughout your claims process. 
Next, we bring in our trained and highly-rated technicians to begin cleaning your carpet efficiently. We use a mix of steam cleaning combined with cutting-edge technology and safe cleaning solutions. The hot water helps to steam deep into your carpet fibers, removing any harmful allergens, particles, and pollutants. We then collect the dirty solution in a specialized tank. Later, we dispose of these solutions properly off-site. Before we leave, we use industrial fans to help dry out your carpeting completely. This prevents microbial growth and musty odors from forming.
We even offer 24/7 emergency services so that you can count on us anytime! The entire process is streamlined to clean your carpets fast and give you the peace of mind you deserve at your office or home.
Carpet Cleaning Services Backed by Certifications
At J & B Cleaning, we provide our clients with services that speak for themselves. Every service we offer at J & B is backed by numerous certifications that prove we put our clients' needs first. 
Our certifications and highly-esteemed memberships include:
The Institute of Cleaning and Restoration Certification (IICRC) 
Bactibarrier authorized applicator
Advanced Clean Driving Innovation (ISSA)
Global Biorisk Advisory Council (GBAC) 
Mold Inspection, Consulting, and Remediation Organization (MICRO) 
Indoor Air Quality Association membership
Better Business Bureau (BBB) accredited
Learn More about J & B's Carpet Cleaning Services
J & B is ready to help you with your carpet cleaning needs today. We are based in Nassau and Suffolk counties in New York. We are entirely family-owned and operated with 40 years of experience under our belts. 
At J & B Cleaning, customer service is always at the heart of what we do. Therefore, when you invest in our carpet cleaning services, you get more than just a clean carpet; you also get friendly service, knowledgeable staff, and helpful tips for keeping your home safe every day for an affordable price. Contact us for more information about our services. 
Phone: 631-698-4913
Toll-Free: 888-666-1496
Fax: 631-732-4053
Email: info@jandbcleaning.com