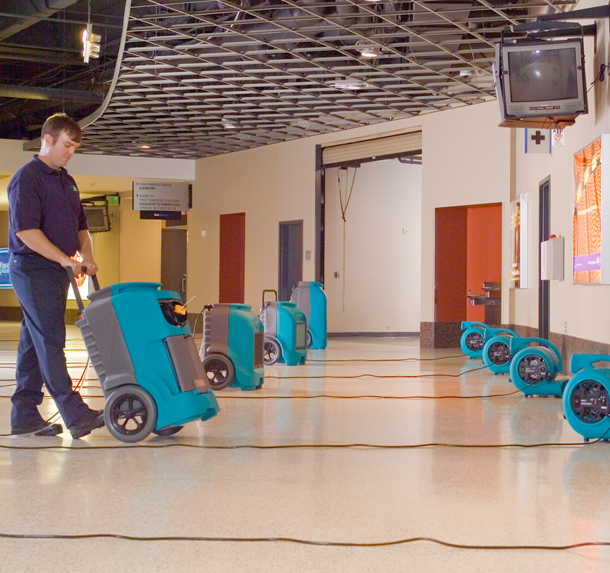 J & B Water Damage Restoration
Cleaning and Restoration Services You Can Trust!
Water damage is one of the most destructive types of property damage. It can happen to home and business owners without any warning. When property is damaged by water, immediate action is required to prevent further problems. 
J & B Cleaning is here to help. We offer comprehensive water damage restoration and cleaning services for both commercial and residential properties. Our service areas range from Manhattan to Montauk, centralized around Nassau and Suffolk counties in New York. 
If your residential or commercial property has sustained water damage, don't panic. J & B Cleaning is available 24/7 for emergencies. Furthermore, we work one-on-one with your insurance provider and adjuster to handle your insurance claim for you.
Water damage can be hazardous for multiple reasons. First, water that causes significant damage is often filled with harmful bacteria and other contaminated particles. Second, water can move fast and freely. It can seep through flooring and between surfaces, causing more extensive damage than just surface-level issues. 
Some potential hazardous effects of water damage include ruined flooring, cabinetry, and electrical wiring. In some cases, dry rot can even cause significant structural damage to your property, leading to more severe issues in the long term. There's also the potential for dangerous mold infestations to take over your property fast. 
At J & B Cleaning, we can handle any type of water damage. Some common types of water damage include appliance leaks, burst pipes, sewage backup, basement flooding, and faulty plumbing.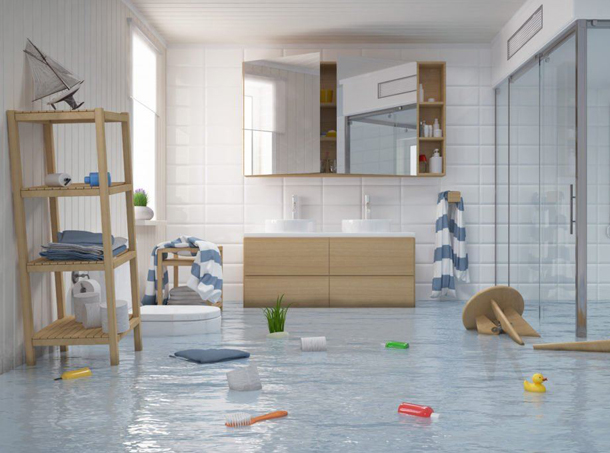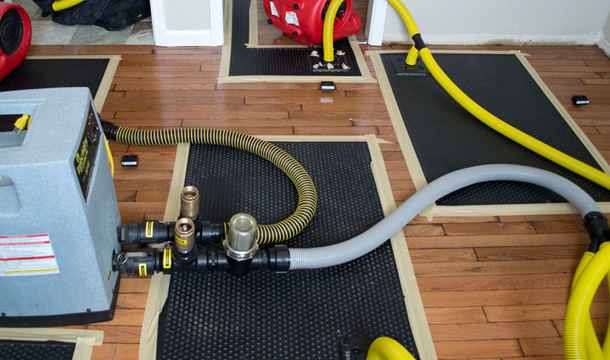 Get the peace of mind you deserve with J & B Cleaning's water damage restoration services today. Our process is streamlined and proven, with over 40 years of experience under our belts. Not only do we use water extraction protocols, but we also detect any other issues caused by water damage, including mold growth or structural damage. In addition, we'll leave your home thoroughly sanitized, removing any hazards and contaminants fast!
With J & B's water damage restoration multi-step process, you can ensure your property is taken care of the right way.
Initial Assessment and Inspectio
The first step of proper water damage restoration begins with our quick assessment and initial inspection of your property. Once we receive your call, we take action immediately. We will establish the extent, types of water damage, and degree of damage. Next, we will begin working with your insurance adjuster to help you receive the best settlement possible for your water damage. 
We Create a Customized Plan of Action 
The second step in our water damage restoration process includes creating a customized plan of action. Since we understand that no two situations are exactly alike, we work to provide our clients with a restoration plan that fits their property needs. In this process, we will continue to work with your adjuster, document damage, and enlist our trained technicians. 
Execute Your Plan Efficiently
As soon as we can, we get to work executing your restoration plan for water damage on your property. We begin by extracting excess water. At J & B, we only use the highest-quality processes, equipment, and latest technology. Every technician we employ is trained and accredited to ensure you get only the best service. 
We use industry-leading dehumidifiers, fans, dryers, and extraction equipment to dry out affected areas thoroughly. We'll always inspect your property to ensure that the entire area has been dried out before proceeding with the water damage restoration process. 
Disinfect and Clean Your Property
Before we leave, we always provide standard cleaning and disinfection services in water damage restoration. Since water can contain hazardous contaminants and pollutants, this step is critical to ensuring your property is once again safe. We make quick assessments of damaged personal belongings and surfaces. Next, we perform detailed cleaning, disinfection, and sanitization services throughout your entire property. We only use safe and effective cleaners. 
The J & B Difference in Water Damage Restoration
At J & B Cleaning, we focus on delivering to our clients the best service possible. With our water damage restoration services, you get more than just a fully restored home. Not only will we tackle your insurance claims process by working one-on-one with your adjuster, but we will also ensure your home is safe for habitation after restoration. This means we are dedicated to deeply sanitizing your home from water damage-related contaminants. 
At J & B, we always strive for the highest level of customer service. To ensure our clients are always happy with their results, we offer a 100% satisfaction guarantee! Furthermore, we aim to make your water damage restoration process affordable, efficient, and hassle-free.
Water Damage Restoration Backed by Certifications
At J & B, we want to provide our clients with services that speak for themselves. However, we also take great pride in our numerous industry-leading certifications. 
Our certifications and highly-esteemed memberships include:
The Institute of Cleaning and Restoration Certification (IICRC) 

Advanced Clean Driving Innovation (ISSA)

Global Biorisk Advisory Council (GBAC) 

Bacti Barrier authorized applicator

Mold Inspection, Consulting, and Remediation Organization (MICRO) 

Indoor Air Quality Association membership

Better Business Bureau (BBB) accredited
J & B is ready to help you with your water damage restoration needs today. We are based in Nassau and Suffolk counties in New York. Since J & B is entirely family-owned and operated, we understand the importance of solid relationships with our clients. Contact us more for information about our services. 
Phone: 631-698-4913
Toll-Free: 888-666-1496
Fax: 631-732-4053
Email: info@jandbcleaning.com