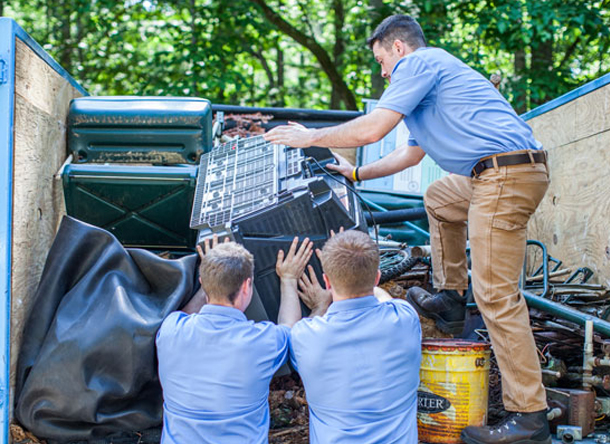 J & B Junk Removal Services
Cleaning and Restoration Services You Can Trust!
Clutter can be a regular aspect of owning a home or business. Over time, personal possessions, business items, and broken items pile up. When you have little or no free time on your hands for sorting through clutter and junk, a professional junk removal service can help. 
Furthermore, living in a hoarded house can be extremely stressful and dangerous. Luckily, J & B Cleaning can help with both small and extensive junk removal services. We can provide service from Manhattan to Montauk, centralized around Nassau and Suffolk counties in New York. Residential and commercial properties can call us 24/7 for emergency service that guarantees reliable service and friendly technicians. 
Professional Junk Removal & Decluttering Services
At J & B, we work to declutter, sanitize, organize, and remove junk from your property. Our expert team will turn your home or office setting into a clear and safe space with the best customer service across New York. You never have to tackle junk removal alone with us by your side. 
Hoarding Cleanup Services Available
J & B can also tackle hoarding cleanup services as well as smaller junk removal projects. Hoarding is defined as a disorder where individuals have persistent difficulty parting with personal possessions. They feel they need to save items which might even be broken, hazardous, outdated, or unnecessary. As a result, individuals who struggle with a hoarding diagnosis can become agitated if things are removed from their property.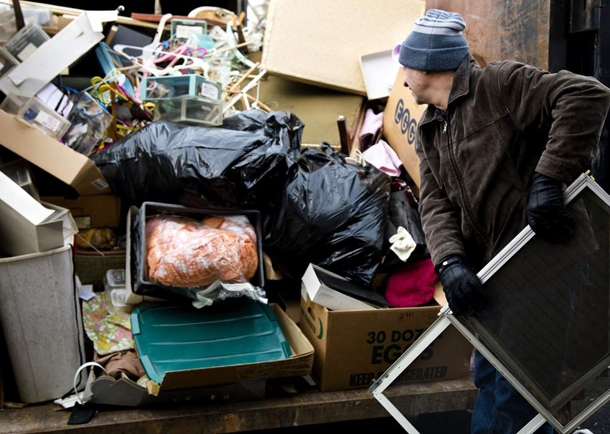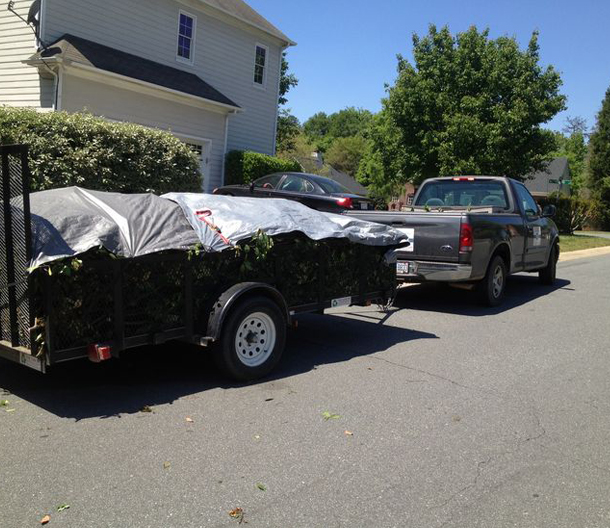 Hoarding situations can be extremely dangerous. With cramped living conditions in homes that are filled, many hoarders live in unhealthy conditions. Narrow paths can make it hard to access exits in case of emergency, and surfaces quickly become unsanitary. As a result, even mild hoarding cases can put individuals at risk for a variety of infections and health concerns. And there are tripping hazards, blocked exits, and many other dangers posed by hoarding. 
If you or a loved one suffers from compulsive hoarding, J & B can help with comprehensive hoarding cleanup services.  
J & B Cleaning has streamlined our comprehensive process for both residential and commercial junk removal. First, we will meet with you to discuss your needs and concerns. If you are currently in a hoarding situation, we can meet with you and your mental health team to begin the process of reclaiming your personal space. 
Next, we will create a specific plan for junk removal, decluttering, and cleanup. This includes sanitization protocols that will ensure your property is safe to enter after the cleanup. We also train our technicians to provide their best customer service, wear protective gear to keep everyone safe, and answer your questions.
Your plan for junk removal will depend on your needs. We can help remove large items such as furniture and electronic devices, as well as smaller items. Our process makes it easy to empty boxes, unwanted items, and discarded trash fast with the right equipment! And we haul everything away so you can sit back and relax. 
After all unwanted items have been removed from your property, we set to work disinfecting surfaces. We only use safe and effective cleaning products. Our technicians use cutting-edge equipment and techniques to sanitize your property quickly. Before we leave, we always ensure you are 100% satisfied with your service. We conduct a final inspection to ensure all junk has been removed, clutter has been organized, and your property has been left clean and disinfected. 
Everyday Items For Junk Removal
When you hire J & B Cleaning's reliable junk removal services, you can count on us to tackle any junk you have. Junk items that we commonly remove include old carpeting, furniture, appliances, tires, scrap metal, office equipment, renovation debris, trash, attic cleanout, clothing, boxes, and so much more. If you have a question about specific items for junk removal, give one of our friendly representatives a call. We would be happy to answer all of your property cleanup questions. 
Junk Removal Services Backed by Certifications
At J & B, we want to provide our clients with services that speak for themselves. Every service we offer at J & B is backed by numerous certifications that prove we put our clients' needs first.
Our certifications and highly-esteemed memberships include:
The Institute of Cleaning and Restoration Certification (IICRC) 
Bactibarrier authorized applicator
Advanced Clean Driving Innovation (ISSA)
Global Biorisk Advisory Council (GBAC) 
Mold Inspection, Consulting, and Remediation Organization (MICRO) 
Indoor Air Quality Association membership
Better Business Bureau (BBB) accredited
Learn More about J & B Cleaning's Junk Removal Services
J & B Cleaning is ready to help you with both minor and significant junk removal needs today. We are based in Nassau and Suffolk counties in New York; our areas of service stretch from Manhattan to Montauk. We are entirely family-owned, with 40 years of experience under our belts. 
At J & B Cleaning, customer service is always at the heart of what we do. Therefore, when you invest in our junk removal and decluttering services, you not only get a clean and organized home, but also so much more. J & B Cleaning offers you friendly service, knowledgeable staff, and helpful tips for keeping your home safe every day for an affordable price. Contact us for more information about our comprehensive list of services. 
Phone: 631-698-4913
Toll-Free: 888-666-1496
Fax: 631-732-4053
Email: info@jandbcleaning.com