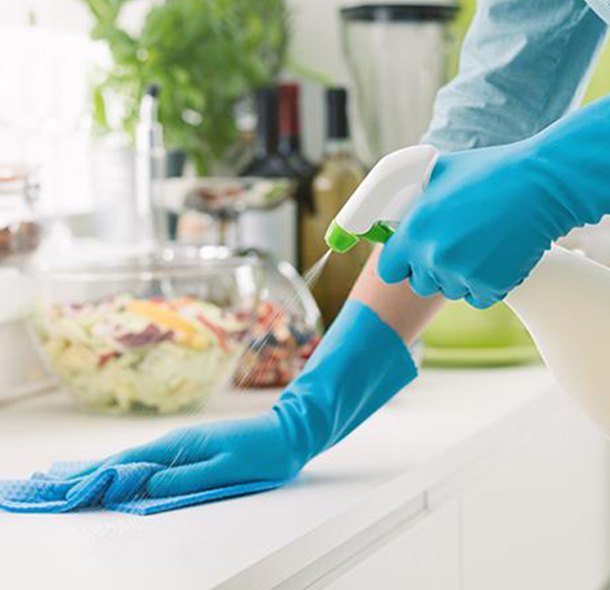 J & B Bacteria Cleanup Services
Cleaning and Restoration Services You Can Trust!
Bacteria, viruses, and germs are the leading causes of illnesses and disease. Even when you think your home or business is safe, bacteria and viruses find convenient hiding spots. Schools, business offices, daycares, and medical facilities are popular locations for high bacteria levels. In addition, your own home could be harboring bacteria that could compromise your health. Not all bacteria are harmful. However, the dangerous bacteria lurking in residential or commercial areas pose the most significant health risks. 
J & B Cleaning can help keep you and your family safe at home. We ensure that your employees and your customers also stay healthy with reliable emergency bacteria cleanup services at your place of business. J & B Cleaning is based in Nassau and Suffolk counties in New York, offering service from Manhattan to Montauk. Our services provide accredited technicians, speedy response times, and excellent customer service. Discover the J & B Cleaning difference for yourself today!
Bacteria or germs are microscopic organisms that the human eye can't see. However, bacteria can be strong single-celled organisms that can survive in extreme conditions. Also, bacteria can cause numerous health concerns. As a result, this makes destroying harmful bacteria difficult. However, with the right equipment, proper training, and safe bacteria cleanup protocols, J & B technicians can efficiently kill dangerous bacteria on your property. 
Professional Bacteria Cleanup from J & B Cleaning
General cleaning is an essential part of being a home or business owner. Available cleaning protocols can help prevent the spread of viruses and bacteria but won't guarantee germs are gone for good. With J & B Cleaning, you get bacteria cleanup services that ensure that harmful bacteria will stay away.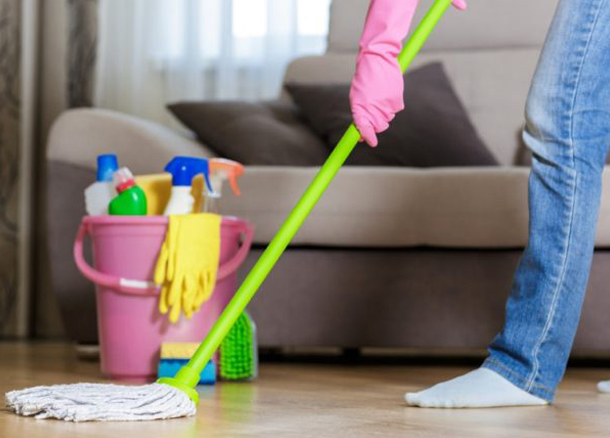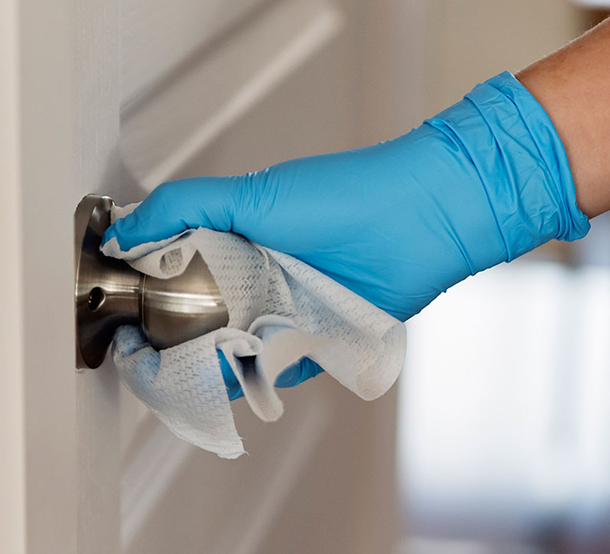 J & B Cleaning handles disinfection services very seriously. The CDC recommends the regular application of reliable disinfectants on any surface that is a high-contact zone. Commonly touched surfaces include light switches, doorknobs, tables, chairs and buttons. This applies to both residential and commercial settings. 
J & B also wears the proper protective gear when disinfecting your property. As a result, we can work efficiently to eliminate harmful bacteria and reduce the chances of tracking new contaminants at the same time. 
The appearance of a clean office or home is not enough to ensure a healthy, sanitized, bacteria-free house or business. Even when a surface appears or smells clean, dangerous bacteria could be lurking. At J & B, we streamline our bacteria cleanup and disinfection process to keep everyone safe. Regular sanitizing services from a professional can drastically reduce bacterial infections. 
At J & B Cleaning, we are Bactibarrier authorized applicators. Our bacteria cleanup process will begin with a client meeting. After formulating a plan based on your needs, we will set to work disinfecting, sanitizing, and removing bacteria from your premises. 
Bactibarrier application requires a detailed 2-step process that destroys bacteria before they have the chance to spread and cause harm. This 2-step microbial surface protein system will quickly kill bacteria across multiple surfaces of your home or business. 
We implement a safe disinfectant and detergent mixture to eliminate the buildup of pollutants on your property. Once that mixture has been applied to affected surfaces, we add a surface protector to prevent future microbial growth. This step is critical for ensuring the ongoing safety of your office or home. The Bactibarrier effectiveness can even last a lifetime for any surface with the aid of regular sanitizing protocols. 
Bacterial Health Concerns
Bacterial infections can cause numerous health risks and target multiple areas of the body. In some cases, death can result from what might first appear to be a minor bacterial infection. As we all learned this past year, new health risks, viruses, and infections arise every day. The best way to stay ahead of disease and illness is to invest in trusted disinfection cleanup services. If a bacteria cleanup protocol has never disinfected your home, now is the time.
Bacteria Cleanup Services Backed by Certifications
J & B always stands for the best service you can find across New York. We understand that it takes specialized equipment and attention to detail to ensure excellent disinfection services. Therefore, we have the proper certifications and highly-acclaimed memberships to back up our service. 
Our certifications and highly-esteemed memberships include:
The Institute of Cleaning and Restoration Certification (IICRC) 
Bactibarrier authorized applicator
Advanced Clean Driving Innovation (ISSA)
Global Biorisk Advisory Council (GBAC) 
Mold Inspection, Consulting, and Remediation Organization (MICRO) 
Indoor Air Quality Association membership
Better Business Bureau (BBB) accredited
Contact Us for a Bacteria-Free Property
Welcome to J & B, where we are ready to help you 24/7 with all of your bacteria cleanup needs. Currently, we are based in Nassau and Suffolk counties in New York, but our service areas stretch from Manhattan to Montauk. We are entirely family-owned and operated, with 40 years of experience under our belts. 
At J & B, customer service is always at the heart of what we do. With every service we offer, you also receive top-of-the-line customer service, knowledgeable staff input, affordable prices, and helpful tips for maintaining a healthy home or workplace. We also pride ourselves on following CDC guidelines to keep everyone safe throughout our services. Contact us for more information about our services. 
Phone: 631-698-4913
Toll-Free: 888-666-1496
Fax: 631-732-4053
Email: info@jandbcleaning.com