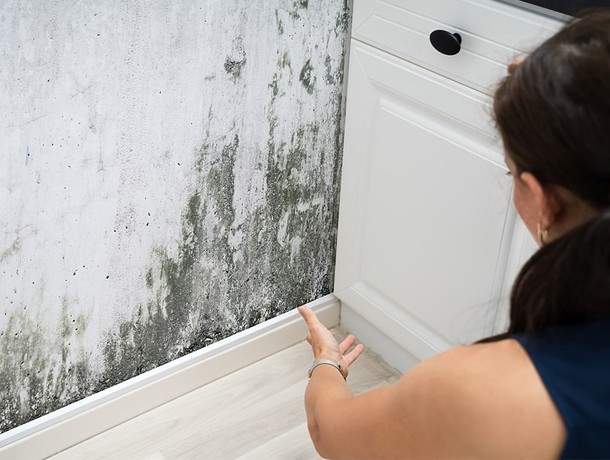 J & B Mold Testing and Inspection Services
Cleaning and Restoration Services You Can Trust!
Mold is a type of fungi. While not all types of fungi and mold growths are hazardous, nobody wants them in their home. Even if some fungi are beneficial, they can still cause other issues and spread quickly when they develop in your home. Mold growths can be hazardous to your health, not to mention they make unsightly additions to your home. 
Therefore, if you suspect mold growth might be an issue in your home, J & B Cleaning is just a phone call away. We provide expert mold testing and inspection services from Manhattan to Montauk. While we are centralized in Nassau and Suffolk counties in New York, we also service surrounding areas. 
There are many types of mold which might be present in your residential or commercial property. Mold can be divided into many different groups that pose threats to your health and safety. 
Allergenic Molds:

These molds are pretty standard. They stem from multiple species which could be present in your home, especially after prolonged water damage. They can cause side effects including sneezing, coughing, and other cold-like symptoms in some people. People with allergy issues or pre-existing conditions might suffer more side effects from exposure to these mold growths. 
Species: Alternaria, Aspergillus, Cladosporium, Mucor, Ulocladium
Pathogenic Molds:

These molds can pose a more severe threat, causing infections if their spores enter your body. They mainly stem from one species of mold. You should report exposure to these mold growths immediately to a health professional.
Species: Aureobasidium
Toxic Molds:

Toxic molds can cause long-term health issues. In worst-case scenarios, they might even cause death. 
Species: Stachybotrys (black mold), Acremonium, Chaetomium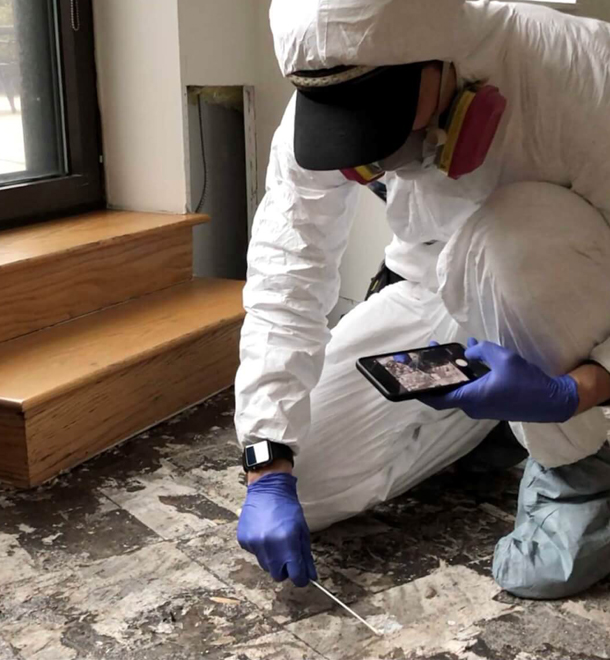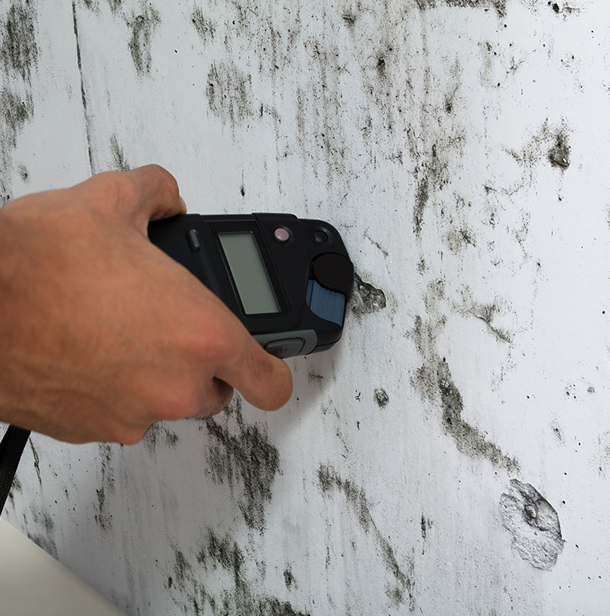 What Causes Mold To Develop?
There are many contributing factors of mold growth. The ideal growing conditions for mold include moisture, humidity, and access to a food source. In some cases, your home might have a mixture of multiple types of mold spores present. Given the right mix of factors, mold will not stop growing until it is blocked by a mold remediation team the right way. 
Moisture is the main ingredient for mold infestations. When your property suffers flooding or any degree of water damage, mold growth could result. Leaks from roofs, windows, or pipes can all lead to mold. As water accumulates under flooring, in walls, or near cabinetry, mold can develop quickly.
Mold also relies on specific temperatures and humidity. Rooms with the ideal temperature of mold often include basements and crawl spaces, as well as attics. However, mold can grow in any room in the house, given the right temperature. Most rooms in a business or home are unfortunately kept at ideal temperatures for mold growth. 
Finally, mold requires a steady source of food to grow and spread. Mold "eats" by breaking down substances that it can absorb for its source of energy. This means mold might grow on cardboard, drywall, paper, wallpaper, wood, paint, insulation, fabric, dust, and carpeting. Mold can get creative with its energy source, meaning mold could be lurking in many locations in your home.  
How Mold Can Enter Your Property
Mold can also enter your property through airborne spores. When the spores land in a spot with all the right ingredients, they quickly latch on and begin to grow. Open doors and windows, vents, heating and cooling systems, and even your clothes can all contribute to moving mold spores around multiple locations. 
J & B Mold Testing and Inspection
When you think dangerous mold spores might have invaded your home, you should always act fast. Allowing a mold problem to go untreated for extended periods could compromise your health, as well as the quality of your home's structure. Some signs that mold might be an issue in your home include musty/mildewy odors, odd growths, or a history of mold. If you have recently suffered flooding or water damage, there is a high chance your home could be growing mold. 
At J & B Cleaning, we offer mold testing and inspection products to help you assess your mold situation. We do this by having our insured, accredited, and highly trained mold technicians to inspect your home. We'll collect air and surface samples and conduct a thorough visual inspection to assess the degree of mold growth. We'll even work with your insurance adjuster if needed. We take care of the hard part so you can gain peace of mind. 
In some harmless mold situations, vinegar and bleach can tackle mold growths. However, as a homeowner, you have no way of knowing which mold growths are hazardous and which are harmless. Therefore, always leave mold removal, remediation and testing to the professionals. Another rule of thumb to follow: for mold infestations that cover ten 10+ ft2 of space, a professional should be consulted.
Mold Testing & Inspection Services Backed by Certifications
At J & B, we take great pride in our numerous industry-leading certifications. 
Our certifications and highly-esteemed memberships include:
The Institute of Cleaning and Restoration Certification (IICRC) 
Advanced Clean Driving Innovation (ISSA)
Global Biorisk Advisory Council (GBAC) 
Bacti Barrier authorized applicator
Mold Inspection, Consulting, and Remediation Organization (MICRO) 
Indoor Air Quality Association membership
Better Business Bureau (BBB) accredited
If there is a possibility of mold taking over your property, you need to act fast. With J & B Cleaning, you get the backing of a family-owned company that has served Nassau and Suffolk counties for over 40 years. We even offer a 100% satisfaction guarantee. Contact us more for information about our services. 
Phone: 631-698-4913
Toll-Free: 888-666-1496
Fax: 631-732-4053
Email: info@jandbcleaning.com